0800 23 43 762
0333 44 43 762
" Supporting families affected
by SMA Type 1 "
" Supporting families affected
by SMA Type 1 "
" Supporting families affected by SMA Type 1 "
The Number 4 Group ride Lincoln to Madrid

The Number 4 Group
, Lincoln, wanted to hold a challenge and raise funds for a local charity at the same time. The Ally Cadence Trust was selected after topping the votes on a poll held online.
The original target was to cycle the distance from Land's End to John O'Groats, a total of 874 miles. This was to be done with a team of volunteers, riding for an hour at a time each, on two exercise bikes in the Number 4 Group's reception area!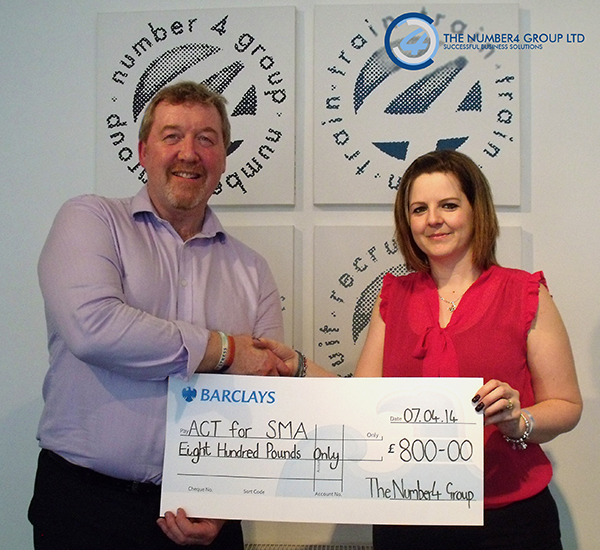 Number 4 Group quoted "In our surprise, we managed to cycle an incredible 1268.7 miles over the week, meaning we cycled just further than Lincoln to Madrid!


Our #Point2Point charity cycle ride is now complete and we want to say a huge thank you to everybody who has been involved in both organising and cycling this great event"
From all of us at the Ally Cadence Trust, thank you! to both the Number 4 Group and the huge amount of volunteers that took part over the space of a week. Everybody easily reached their target of 18km in their allocated hour, with a few participants riding over 30km in the hour. The fastest cyclist covered 39.6km (24.6 miles) in one session and we even had a monkey riding!
If you would like to take a look at the video made throughout the week please click
here
.

Total raised - £800